COVID-19 will impact your psychological health.
Whether you are an existing or new patient our focus is on helping you. Psychological services are deemed essential services and we remain available for face to face appointments.
I am fortunate to be in private practice as a sole treating psychologist, primarily this means that you will be the only person in the waiting area. The consultation room/s have adequate space to ensure that all current government recommendations are met pertaining to face to face sessions.
Social distancing regulations are observed in the waiting area and reception. Our building is well prepared to minimise potential exposure, this includes hand sanitisers either side of both lifts as well as in each lift. The cleaning staff do an incredible job with structured, regular cleaning of all surfaces to safeguard conformity and patient/visitor protection.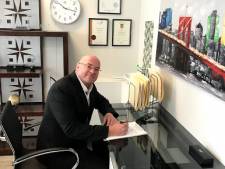 About
Kelvin Larfield
I am a psychologist and my goal is to enhance the quality of your life. Whether you are dealing with something specific or are seeking increased satisfaction and balance in life, I'm here to help.
what i treat
Areas of treatment
Independent Medical Examinations
General Psychological Conditions
WorkCover Claims
what i treat
Helping you with ..
Confronting fear
Emotional stability
Finding You again
Intrusive thoughts
Parenting Issues
Life's up's and downs
Psychological well being
Relationships
Sexual Issues